ancient tools for modern living
who we are
classes

• overview
• requirements
• modules
• testimonials
• schedule
• tuition
• apply
the book
research
home
Eight Active Ingredients of Tai Chi
Teacher Training Program
This unique teacher training program is based on the tai chi regimen outlined in The Harvard Medical School Guide to Tai Chi. Developed by

Dr. Peter Wayne

, the program stems from his 40 years of training in tai chi and related practices, and especially draws on his experience in designing and leading dozens of research studies evaluating the health benefits of tai chi.

This certification program is well-suited for a variety of individuals including:


Healthcare providers

(MDs, PTs, RNs and allied health professionals) wanting to add Tai Chi instruction to their portfolio of therapeutic tools, and/or to learn self-care practices to manage stress and prevent caregiver burnout.

Yoga, meditation

and other mind-body practitioners/teachers, as well as athletic trainers and health coaches wishing to integrate dynamic meditative elements into existing training programs.

Committed tai chi practitioners

wanting to deepen their practice and understanding of the core principles of tai chi, and to learn key principles that lay the foundation to effective teaching.

Experienced tai chi teachers

wanting to learn more about cutting-edge evidence-based medical research, and to learn how to work in clinical settings and with populations with special medical needs.
"I discovered my voice as a tai chi teacher..."
- C.R., retired teacher/educator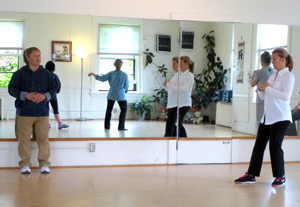 Copyright © 1995-2017 Tree of Life Tai Chi Center and Peter Wayne