ancient tools for modern living

• peter wayne
• jane moss
• stanwood chang
• regina gibbons
• contact
classes
teacher training
the book
research
home
Stanwood Chang
Stanwood Chang is a certified instructor of the Tree of Life Tai Chi program and the Program Manager for the Eight Active Ingredients of Tai Chi Teacher Training Program.

He has taught in multiple Tai Chi medical studies funded by the National Institutes of Health, which include studying the effects of Tai Chi on patients with chronic heart failure, chronic obstructive pulmonary disease, Parkinson's disease, and frail elders.

Stanwood is the Tai Chi instructor at the Cheng-Tsui Integrated Health Center, Beth Israel Deaconess Medical Center. This first-in-the-nation model incorporates mind-body modalities such as Tai Chi directly into an integrative primary care program. He also teaches at the Benson-Henry Institute for Mind Body Medicine, Massachusetts General Hospital, and in MGH's Home Base program for military veterans.

Stanwood also studies Sun style Tai Chi with Master Thomas Duterme and Chen style Tai Chi with Master Wang Haijun. The practice of these styles allow him to offer unique insights into different Tai Chi philosophies and emphases, as well as a broader historical perspective on the development and evolution of Tai Chi. He is the founder and director of the Sun Tai Chi Institute of Boston, located in Cambridge, MA.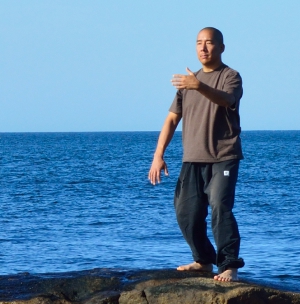 Copyright © 1995-2017 Tree of Life Tai Chi Center and Peter Wayne