ancient tools for modern living

• peter wayne
• jane moss
• stanwood chang
• regina gibbons
• contact
classes
teacher training
the book
research
home
Jane Moss
Jane Moss, B.A., M.Ed., is a certified instructor of the Tree of Life Tai Chi program and a longtime student of Tai Chi and meditation. She teaches at the Tree of Life Tai Chi Center, at the Council on Aging in Lincoln, MA, and in multiple clinical trials and community programs based at Harvard Medical School hospitals.

Since 2006, Jane has served as Senior Tai Chi Instructor in NIH-funded clinical trials for chronic heart failure, chronic obstructed pulmonary disorder, and diastolic heart failure patients.

An educator and curriculum developer for her whole life, Jane draws on her experience of playing and coaching chamber music and teaching literature, writing, and life skills to people of all ages. Jane received a B.A. in English and an M.Ed. in Education, and studied flute with James Pappasoutsakis and Lois Schaefer of the Boston Symphony Orchestra. She has had extensive counseling experience with homeless and formerly homeless men, women and teens. She is a founding member and meditation teacher of Natural Dharma Fellowship. She studied qigong and Reiki with Arthur Goodridge and received Reiki Master Certification from Louise Cochran. She is certified by Charles Genoud in the practice of Gesture of Awareness.

Jane brings a lifelong joy of teaching and learning together with the principles of Tai Chi and qigong to explore the dynamics of mind-body health and well-being.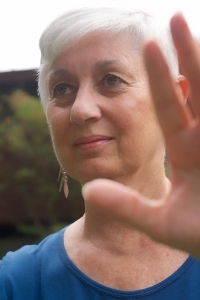 Copyright © 1995-2017 Tree of Life Tai Chi Center and Peter Wayne