ancient tools for modern living

• peter wayne
• jane moss
• stanwood chang
• regina gibbons
• contact
classes
teacher training
the book
research
home
Regina Gibbons
Regina Gibbons MBA, M.Ac., Lic. Ac. is a certified instructor of the Tree of Life Tai Chi program. She began studying and practicing Tai Chi and qigong in 1997 while earning her Masters of Acupuncture from the New England School of Acupuncture. Her formal education in traditional East Asian medicine, along with her extensive work in multiple Boston-area hospitals, allows her to translate the ancient principles of Tai Chi and qigong into a language that makes it easily accessible to students and the Western medical community.

Regina has served as Senior Tai Chi Instructor in a number of Harvard Medical School-based NIH-funded trials evaluating Tai Chi for chronic heart failure, osteopenic women, and chronic obstructive pulmonary disease, as well as for its effects on frailty in elderly adults. For many years she has been teaching Tai Chi in both clinical and community settings with an emphasis on the evidence-based health benefits. She continues to train in both the internal and external martial arts with some of the leading Tai Chi instructors in the Boston area.

Regina is credentialed at Massachusetts General Hospital and serves as a Clinical Acupuncturist and Tai Chi instructor at the MGH Cancer Center as part of the HOPES program. She is a seasoned and compassionate traditional East Asian medical practitioner and is privileged to be working with teams of Eastern and Western trained providers who are developing evidenced-based integrative medical care for the 21st century.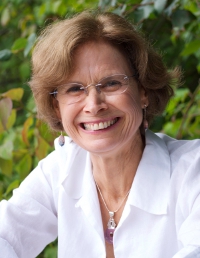 Copyright © 1995-2017 Tree of Life Tai Chi Center and Peter Wayne